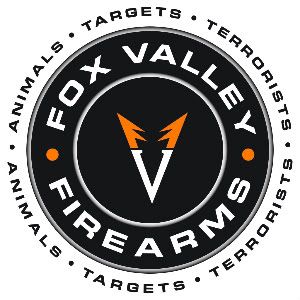 We are located at:
2310 W. College Ave.
Unit - E  
Appleton, WI 54914
We are across from Glass Nickel Pizza on the corner of College and Perkins Street.
Welcome to Fox Valley Firearms!
Below is a brief welcome and summary of what we do, and offer. To learn more, check out the about us page.
Fox Valley Firearms has new and used guns for sale. If you are in need of a new or used shotgun, pistol, or rifle we would like to try and help. We are less than 10 minutes away from the Fox River Mall in Appleton. We may be small, but we offer a big service. If you are looking for AR15 parts, a new stock for the home defense shotgun, or a scope for your deer rifle....we can set you up with that!
If you like to shoot Sporting Clays or trap in the Fox Valley, come pick up some of our hot selling Rio Shells. They are the lowest cost and highest performing shotgun shells you can buy...I guarantee it! 
For those of you who like to throw lead  at the Shiocton Shooting range...I have the fuel to feed your guns too. 
We also have reloading supplies for shotguns, and our Pistol and rifle reloading supplies are always growing. Customers who hunt and shoot will also be glad to hear that we have used hunting and even a small amount of fishing gear. Some of the things we carry range from Treestands, duck and turkey decoys, trolling motors, camping gear, and even blaze orange and camo clothes for adults and youth.